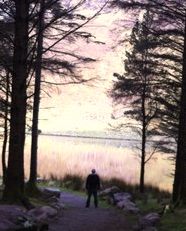 We are really excited to announce this coming summer in Bishopstown, Cork we will be staring the first Mindful walking group in Ireland.
Starting in July. Our HQ and walking start point will be from the Bishopstown Cafe with the kind support of Joe and Lorraine O' Connor.
It will occur once a month and Hugh O Donovan will take you on a mindful walk around the area. Here you will be shown some of the tips and techniques explored in Mindful Walking, walk your way to mental and physical wellbeing.
Stay tuned to Hoda.ie and twitter @HughODonovan and Hugh O Donovan and associates on Facebook.
There is no charge, it is for all age groups. It is all about showing up and getting moving.
Courage comes before confidence.
See you there,
Aoife
Social Media/Marketing Manger HODA